Metachromatic Granules Stain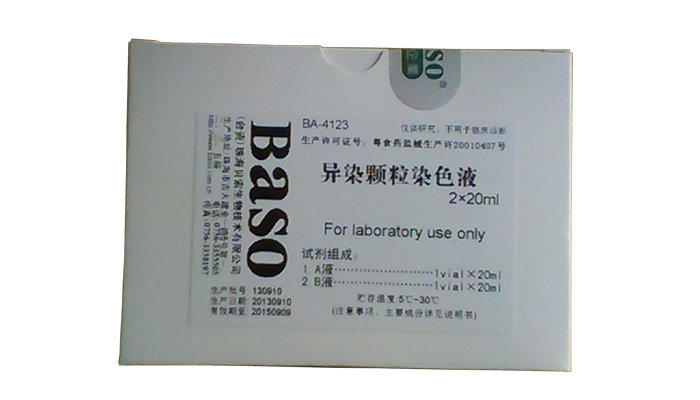 Principle:
The size of Corynebacterium diphtheriae is very variable, essentially rod-shaped but often showing irregular expansion at one end. Cells frequently lie in small clusters at acute angles to each other in V, L or Y shapes. Gram positive but readily decolorized, non-motile, non-capsulate, non-sporing.
Strains are distributed as beans and stained unevenly. With Metachromatic Granules Stain, deeply stained granules known as metachromatic granules, are found on one side or both sides of diphtheriae.
Specifications:
| | | |
| --- | --- | --- |
| Contents | 2vials×20ml/Kit | Components |
| Solution A | 1vial×20ml | Toluidine Blue |
| Solution B | 1vial×20ml | Potassium iodide |
Methods:
1. Fix smears on flames, add solution A to stain for 3~5 minutes and rinse with water.
2. Add solution B to stain for 1 minute and rinse with water.
3. Dry and observe microscopically.